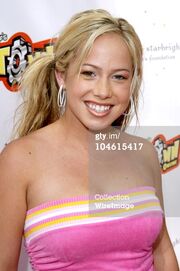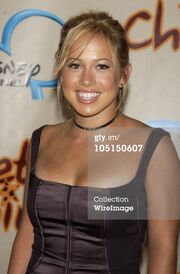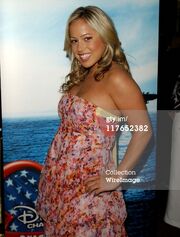 Dorinda is The Blonde Girl, and Cheetah Girl in Orange. She loves dancing and has been in foster care for most, if not all her life. She is known among the girls with the nickname "Do" (Pronounced like the music note). She often see's herself as the "Shrimpy White One" like when the girls were talking to Drinka. She is really very good at Dancing.
Physical Appearance
Edit
In the books, Dorinda is of African-American\Caucasian descent. She describes herself as a "scrambled egg" due to her racial mixing.
Although she is only twelve years old, she attends the Ninth grade at Fashion Industries High School.
|-
|
|-
|
|}