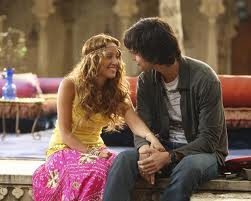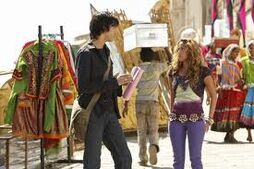 The Chanel-Vikram Relationship
(best known as Viknel or Chikram)
is the relationship between
Chanel Simmons
and
Vikram
.
After meeting the movie's choreographer, Gita, a dance battle erupts between themselves and Gita with her backup dancers, they discover that the musical's director, Vik, must choose only one Cheetah for the role as the budget is only enough for one star.
Chanel befriends Vik. Chanel is told because she is the better singer, she will receive the role, while Dorinda is promised the role as she is the best dancer, while Aqua is convinced the coveted role will be hers as she is the best actress. The three Cheetahs audition against one another with Chanel being awarded the role, which she later refuses realizing, as do the other Cheetahs, that friendship and unity are more important than furthering their individual or group careers. Then Chanel and Vik kiss.
Ad blocker interference detected!
Wikia is a free-to-use site that makes money from advertising. We have a modified experience for viewers using ad blockers

Wikia is not accessible if you've made further modifications. Remove the custom ad blocker rule(s) and the page will load as expected.